Exhibition and Launch
What motivated the members of the White Rose to resist? What influenced them to reject Nazism? Hans and Sophie Scholl had been enthusiastic members of the Hitler Youth in the 1930s. What made these young people's attitudes shift? One answer may lie in the fact that the members of the White Rose were voracious readers. Their letters and diaries make frequent mention of the books they were reading, and they sometimes read communally, reading passages aloud in turn.
We're in the final stages of putting together the exhibition, 'The White Rose: Reading, Writing, Resistance'. This will run from 12-31 October in the Voltaire Room of the Taylorian. It will present information on the members of the White Rose and their resistance activities, as well as examples of literature which influenced them to oppose Nazism. It is free and open to Bodleian card holders. There will be a launch event on Friday 12 October. Details on the poster below.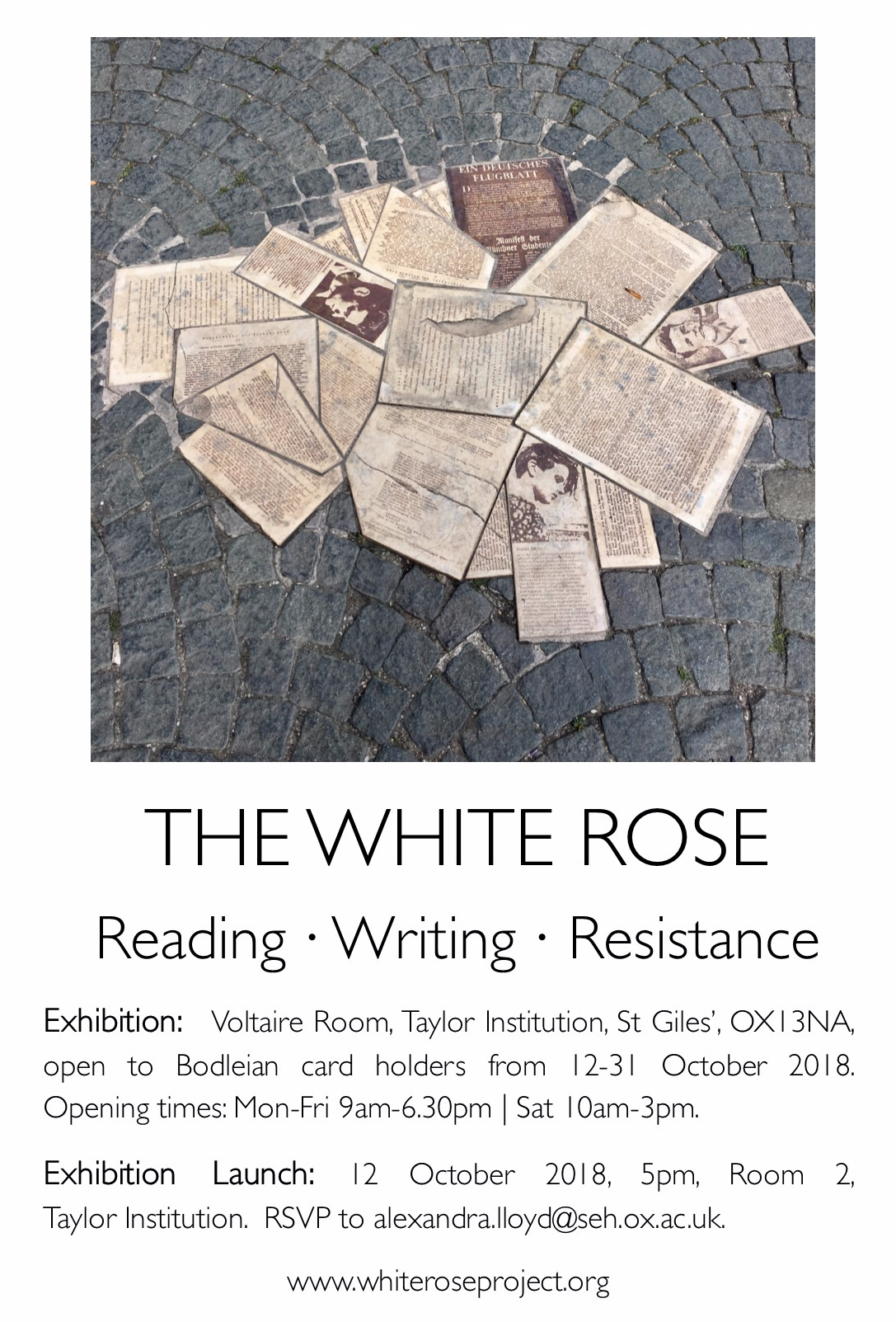 Exhibition Poster.