On Friday 3 February 2023, student and academic members of the White Rose Project joined Dr Alexandra Franklin at the Bodleian Library's Bibliographical Press. The students selected phrases from the White Rose leaflets – in German and English – and experimented with printing them using some of the historical hand-presses. Slogans included: 'Ein Verbrechen kann night siegen!', 'We will not be silent!' and 'Freedom!'. The Project is incredibly grateful for the opportunity to explore the material-culture aspects of the White Rose resistance at the Bodleian.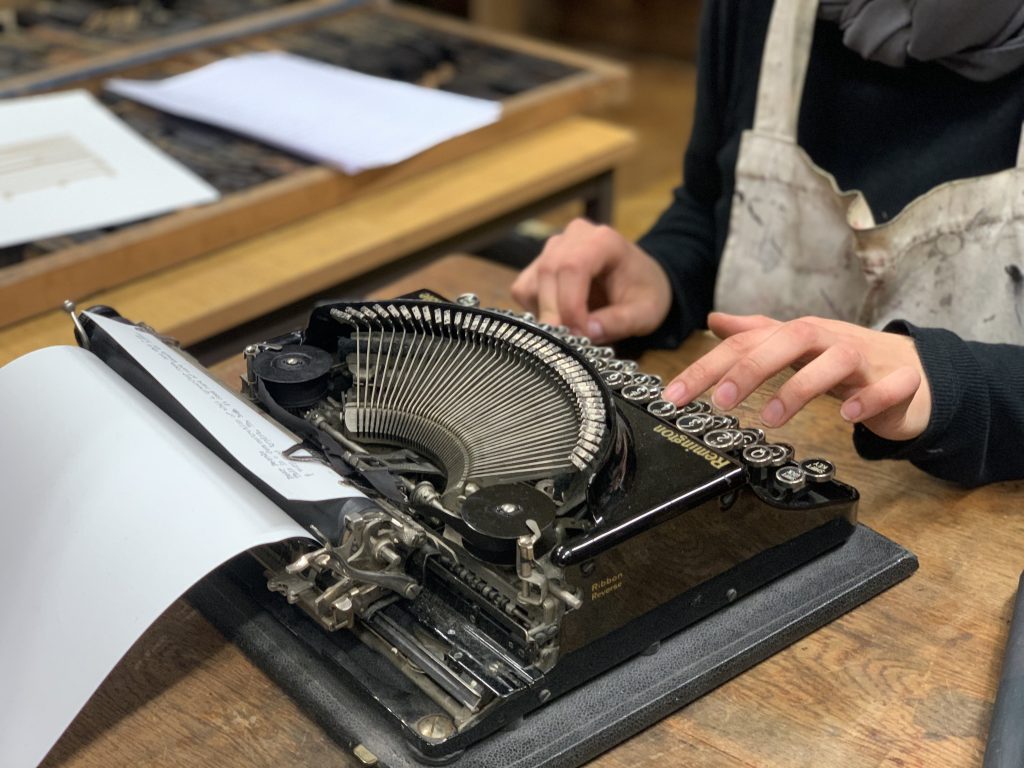 They were also able to experiment with typing up parts of the original pamphlets on a Remington Portable typewriter of the kind used by the White Rose resisters themselves.
You will be able to see the students' finished posters at the White Rose Project's commemorative event on Saturday 18 February 2023.