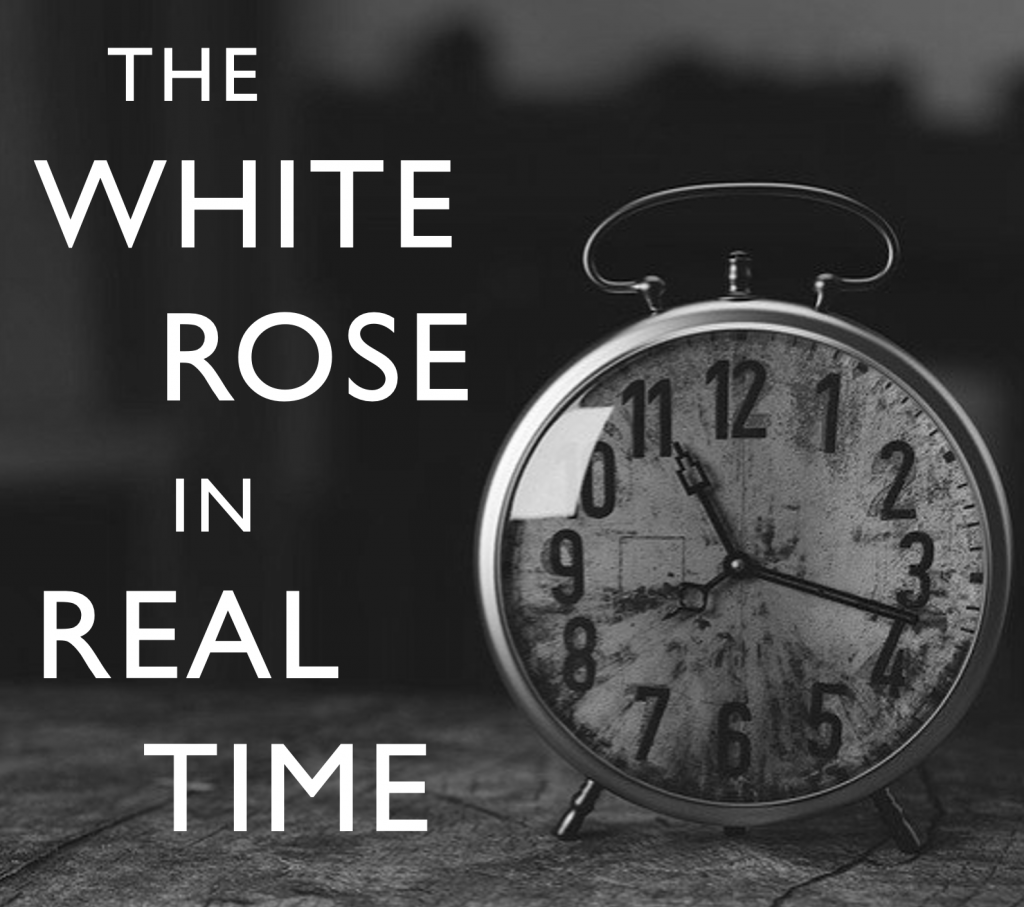 The White Rose Project will again follow the events as they happened in real time through posts on Twitter, Facebook, and Instagram. This year marks the 80th anniversary of the first White Rose trials and executions. It is an important moment to remember this resistance group and reflect on their legacy. You can find the posts under the hashtag #whiteroserealtime. We will be posting between 17 February and 27 February.
Why this initiative? The aim of the White Rose Project is to bring the story of the White Rose resistance to English-speaking audiences. We do this through research, student-led translation work, collaboration with cultural partners, and public engagement. By following the story 'in real time', we hope to bring the history into people's lives a little over the course of ten days in which, in 1943, the lives of the six core White Rose members, and those of their families, were changed forever. A story like this in the current political and social climate has great potential to encourage reflection and debate on issues through the lens of a historical group of resisters. For us, one of the most interesting and compelling parts of this history is the collaborative nature of the resistance. We hope to show snapshots of many individuals who were involved in the White Rose during this two week period and beyond.
As part of our initiative this year, we have interviewed individuals who work on the history and memory of the White Rose. We will be sharing more of these in the coming days.
Interview with Dr Hildegard Kronawitter, Director of the Weiße Rose Stiftung, Munich