One of this year's White Rose Project translators, Alice Hopkinson-Woolley,  comments on the experience of translating Hans Scholl's letters. Alice studies Modern Languages at the University of Oxford.
The film Sophie Scholl: The Final Days was what sprang to mind when I first saw the White Rose Translation Project advertised. I remember viewing it in the lead up to my Oxford interviews and being struck, as it's impossible not to be, by the incredible bravery demonstrated by this underground resistance group. Not to mention the immense tragedy of their deaths, which are so heartbreakingly portrayed. Although the filmic representation of the group pays tribute to their actions and raises awareness of these otherwise lesser known individuals in the English speaking world, the title is misleading in its emphasis on Sophie. She certainly played an enormous part in their activities and is notable for being the only female member of the core group but it's of paramount importance that the group's other, male members are also remembered. This was my primary motivation for joining the project and so it was profoundly moving to hear our finished translations read out at the Voices of the German Resistance concert in February this year, forming a mosaic of voices and commemorating the lives of the six core members.
In my group, I worked on letters written by Hans Scholl to his family at home whilst on the Eastern Front. Researching a person who had a life cut so short might appear difficult or fruitless but I found that in the context of translating his personal letters, there was much about his childhood and relationship with his parents which was relevant to and resonated throughout the texts. It was interesting and at times complex, to successfully convey the nuances in his writing, for he was evidently aware of his letters passing through Gestapo censors. His tone in German was characterised by this awareness of multiple audiences which establishes a markedly different tone to that of the conventional personal, confessional register of a letter. Even finding appropriate terms of address for his parents and sisters in English proved far from simple but after much discussion and collation of ideas, I'm proud of what we came up with and like to think that we've done the letters, and by extension Hans himself, justice.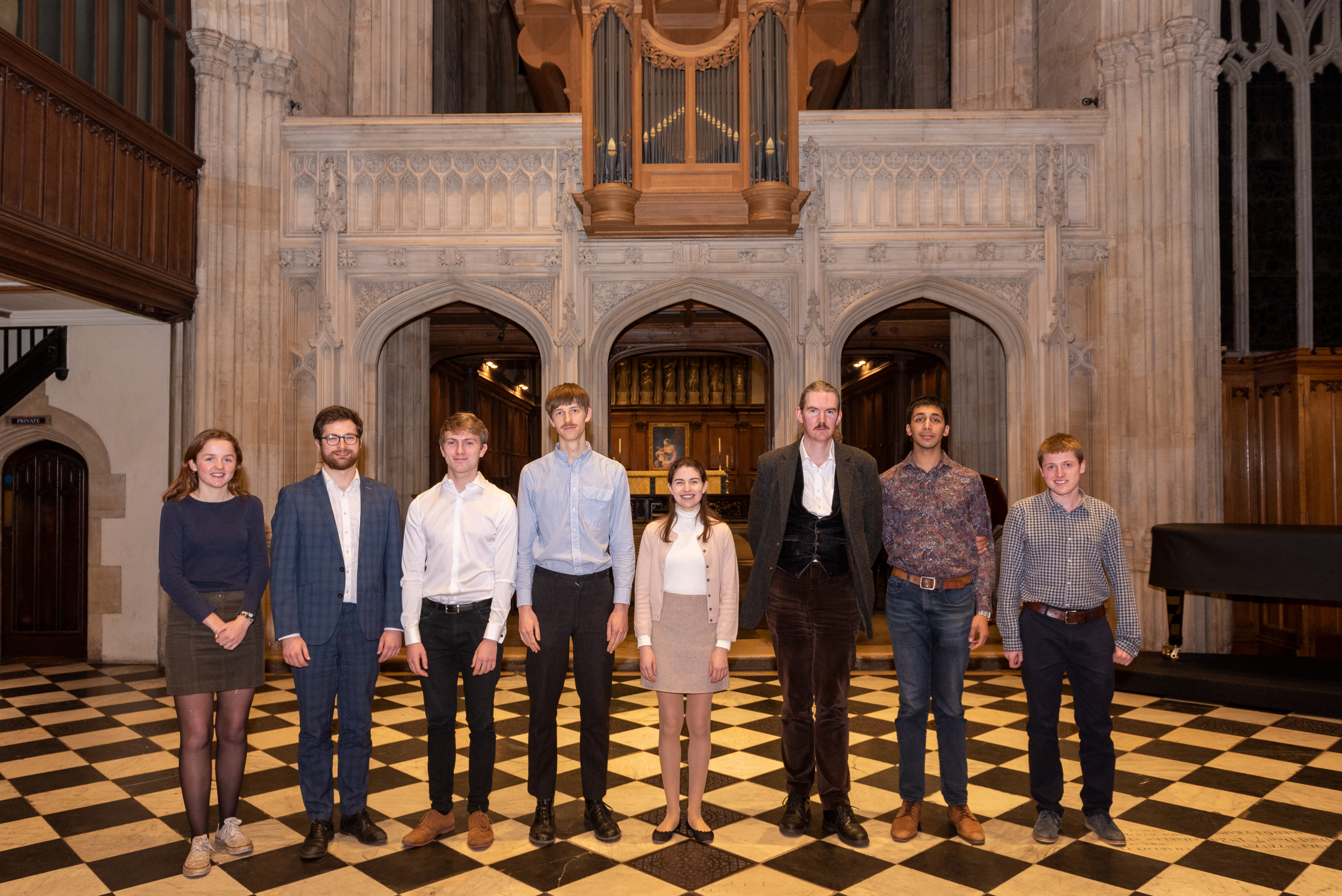 Following the completion of our work, I was also one of the student readers in the the White Rose Voices of the German Resistance concert in February – an evening of music by SANSARA choir interspersed with readings from our translations. What could easily have been a depressing event was in fact remarkably uplifting; it was inspiring to hear the intimate letters of a student resistance group read in the voices of Oxford students of a similar age. To be able to work with previously untouched texts and further awareness and commemoration of these brave young people was a wonderful opportunity.
Listen to Alice reading an excerpt from the White Rose resistance pamphlets at our concert 'Voices of the German Resistance' on 22 February 2020.

http://whiteroseproject.seh.ox.ac.uk/wp-content/uploads/2020/05/pamphlet-i.mp3

This translation was undertaken by Louise Mayer-Jacquelin and Poppy Robertson, student translators on the White Rose Translation Project 2018-19. © University of Oxford.