Ollie Bowling, one of the student members of the White Rose Project, reflects on reading from the letters and diary of Willi Graf at our concert with SANSARA on 22 February 2020. Ollie auditioned for the project in January 2020. He didn't know anything about the White Rose resistance beforehand.
What stuck out to me most from the performance was that I wasn't reading a script or a play, but snippets of the lives these brave men and women had led. The diary extracts weren't written for people's enjoyment or to be studied in any academic capacity, they were simply to capture the individuals' raw emotion. The letters they shared were not written as pieces of art, but as a method of communication. Despite this they created some of the most moving pieces of writing that I have ever read. These were students, no older than myself, leading the fight for a better world. The difficulties they must have faced and overcame are ones I simply cannot comprehend, and it was such an honour to be able to tell their story. I was deeply inspired by their optimism and belief in a cause they were willing to die for. They rarely complained, even in their diaries, and this hope in the bleakest of times was so moving. Not only hope, but action in order to create this better future for the German people.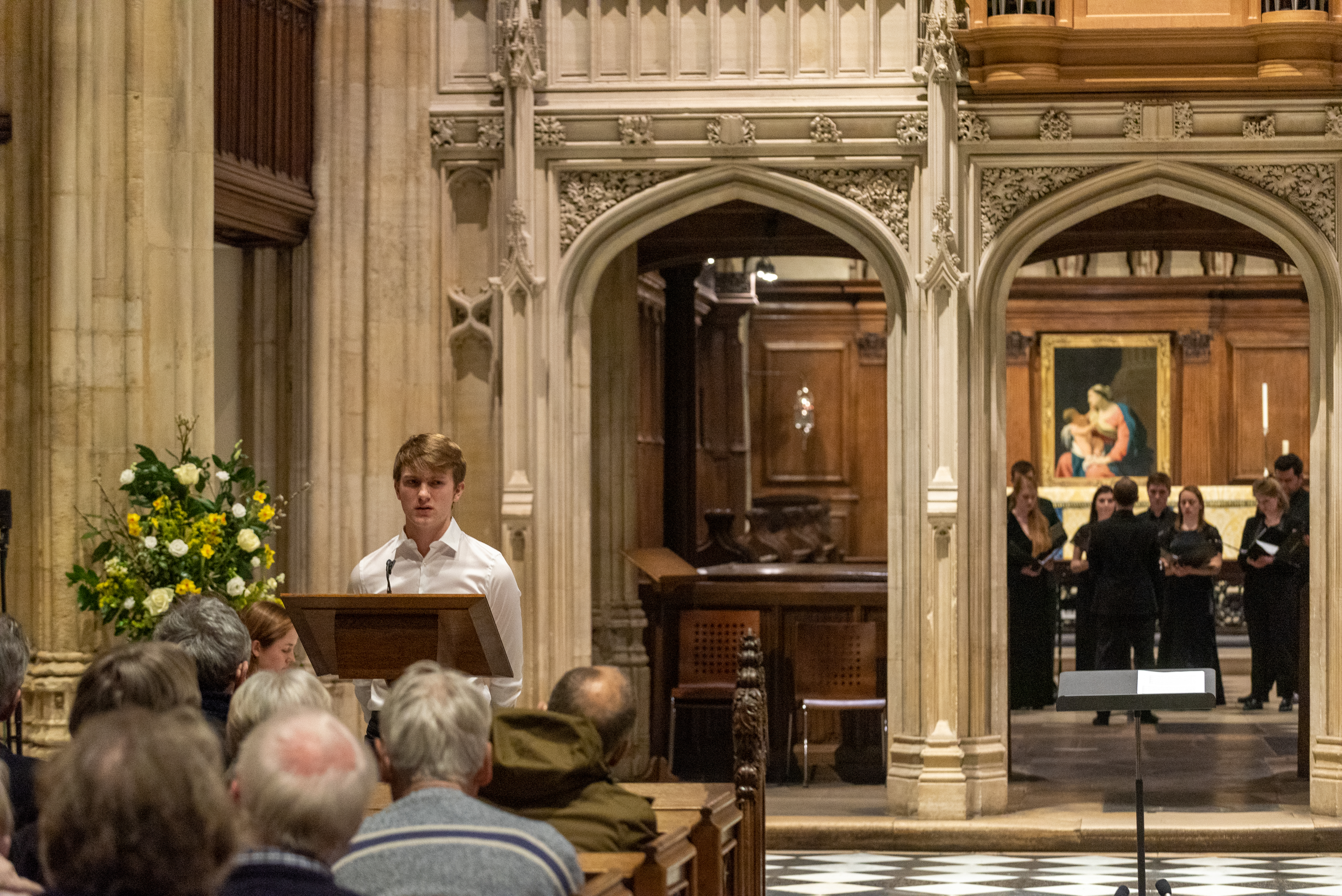 I think it is easy to forget how quickly this came about for these students. They went from enjoying lectures, studying their passions and living fairly simple lives to being one of the most powerful resistance movements in Nazi Germany. They didn't apply for these positions; they weren't chosen because of their physical capabilities or receive any training, they just did not lie down in the face of tyranny. These were everyday students, just like me, who stood up against one of the most evil regimes to have existed on this planet. They must have been so scared for their lives, for their loved ones, and yet they continued to put themselves at unimaginable risk in their quest for freedom.
I was incredibly grateful to be chosen as one of the people to bring these pieces to life. Unlike a normal performance my aim was not to play a character but instead allow Willi Graf's character to be clear for those attending. I never wanted to draw attention to myself, instead I aimed to highlight the incredible man that Willi was and hoped to be able to showcase this to the audience. The story of the White Rose is one that I did not know when I auditioned for the role, but it has gone on to become a story that I am truly inspired by. I hope that my performance was able to inspire some others to learn more about these incredible people.