Introducing our Graduate Committee
Collaboration between students and academics is at the heart of the White Rose Project. We are delighted to announce that this academic year (2021-2022) we have a new graduate committee. Our four committee members will be co-organising this year's events and helping to supervise undergraduates' work on the Project.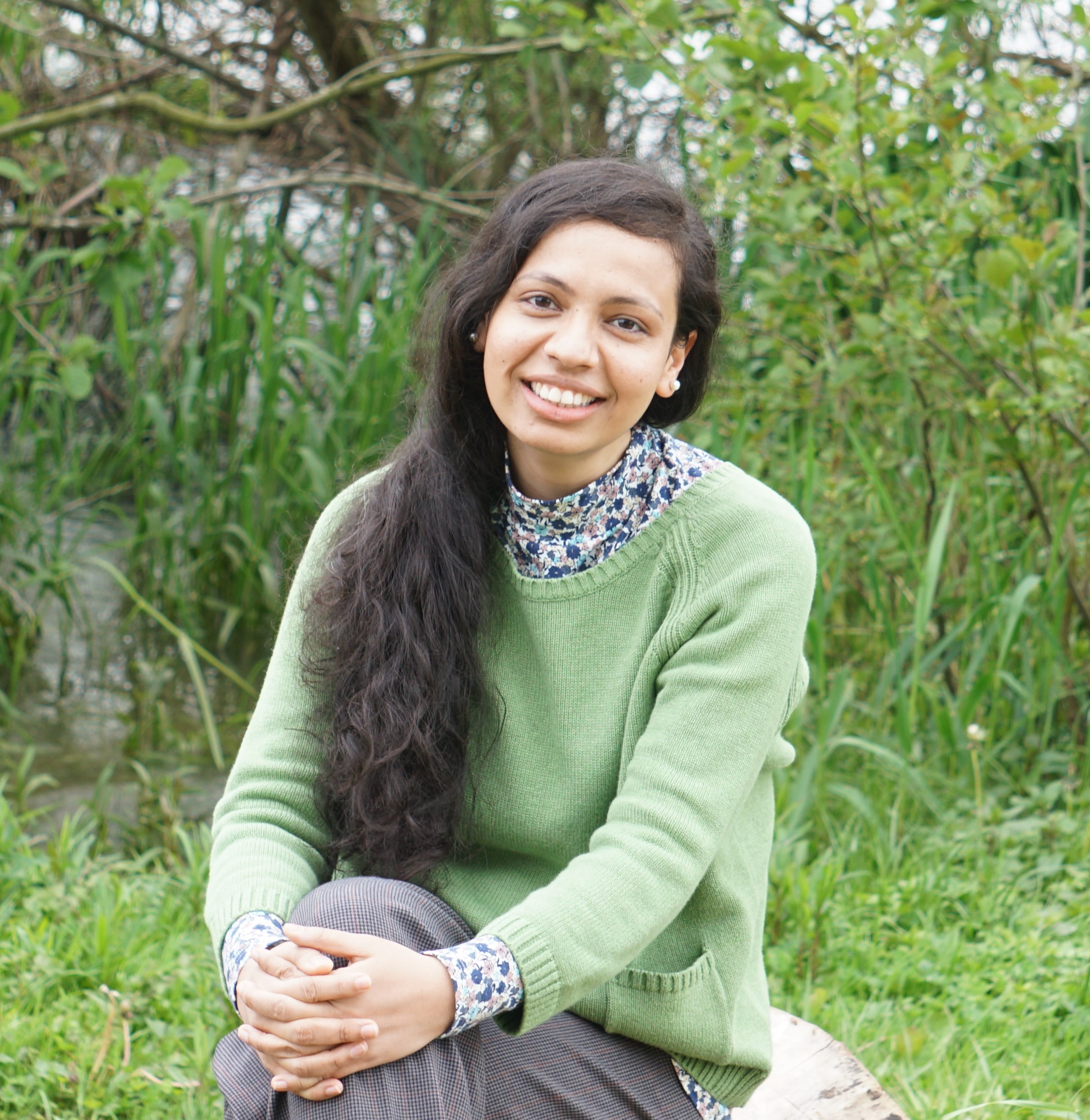 Shivani Chauhan is pursuing a D.Phil. in German literature at the Faculty of Medieval and Modern Languages. Before coming to Oxford, she studied German language and literature at Jawaharlal Nehru University, New Delhi and also attended the University of Education, Weingarten, the University of Wuppertal, and the University of Freiburg as a guest scholar in Germany. Her DPhil research investigates the intersection of memory, migration and aesthetics in the German-language literature of the 'Eastern Turn'.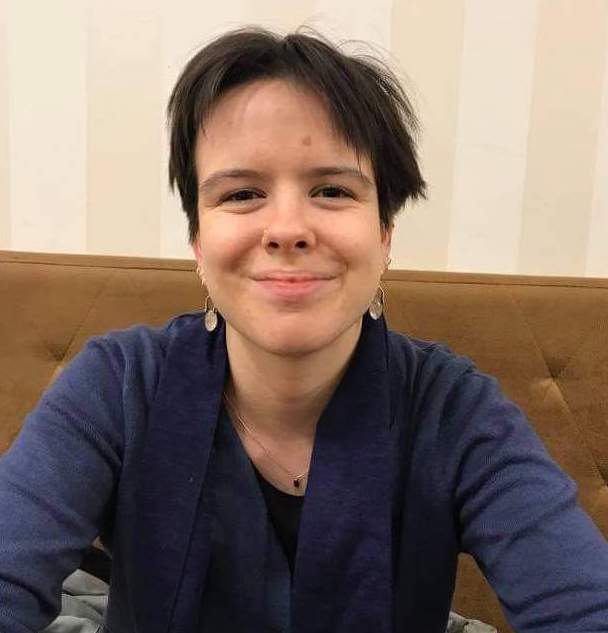 Ro Crawford joined the White Rose project as an undergraduate translator in its inaugural year and is thrilled to return as a member of the Graduate Committee. Currently pursuing a master's degree in German literature, Ro is excited to help raise awareness of and engagement with the White Rose group and to help design the next stages of the project.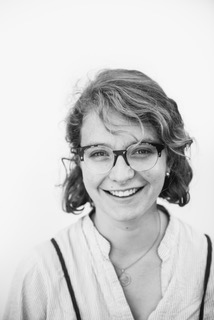 Ombline Damy is a former student at Oxford. Having done a B.A. in Philosophy and Modern Languages (German) at St Hilda's college and an M.St. in Modern Languages (French and German) with a specific focus on Comparative Literature at Hertford college, Ombline's academic interests lie in the working of individual and cultural memory, and in their expressions in literature and culture. Having left Oxford last year, she is now working as a secondary school teacher in French literature and language in France, her home country.
Tim Powell is reading for the MSt in German at St John's College, Oxford. His research interests lie principally in eighteenth- and nineteenth-century German literature and culture. He was one of the White Rose Project's first-generation translators in 2018-19, working to collaboratively translate the second pamphlet. He also worked on collaboratively translating a letter from Sophie Scholl to her fiancé Fritz Hartnagel as part of the 2020-21 White Rose Translation Project. He aims to use this experience to contribute to the continued success of the project in his role as a member of the White Rose Graduate Committee this year.
Conference Committee 2021-2022
We are also delighted to have two graduate student co-organisers of our upcoming conference (details to be announced).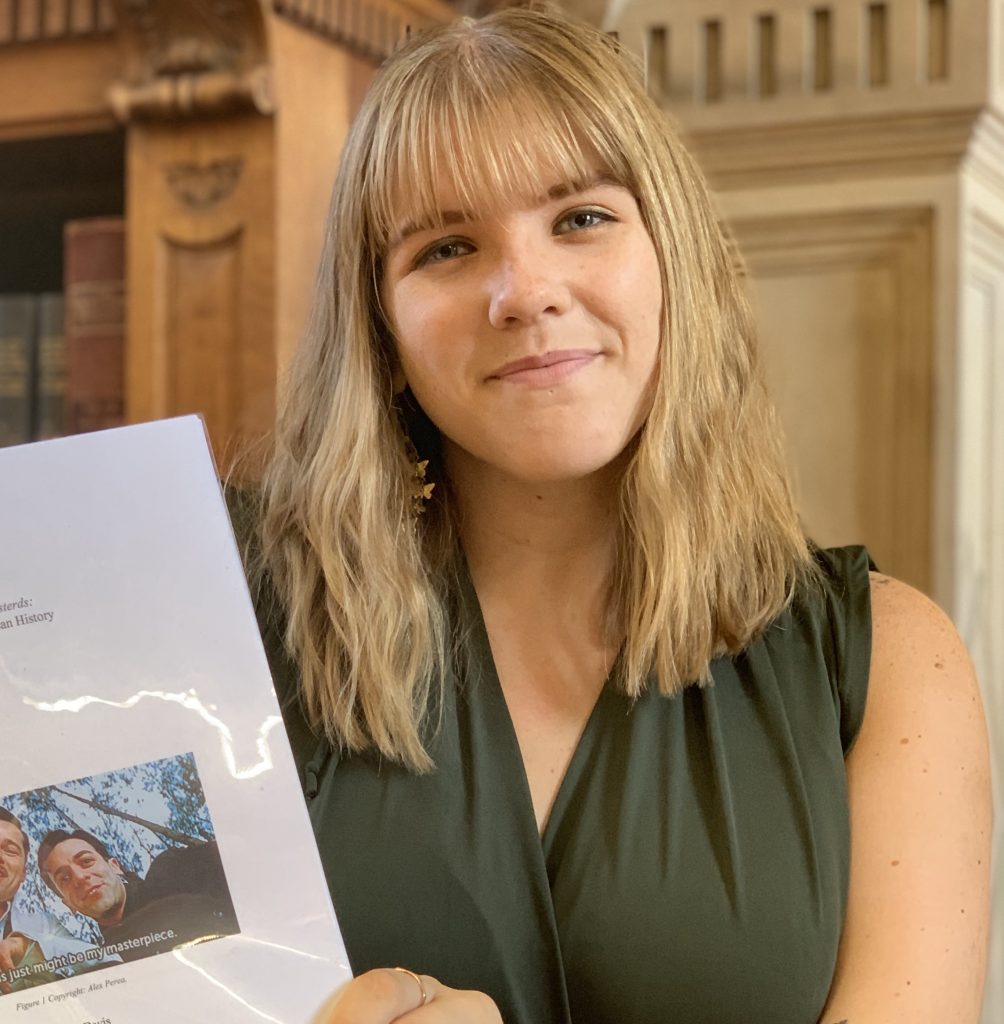 Cailee Davis is currently pursuing her doctoral studies at St. Anne's College, University of Oxford, examining the shifting modalities of transnational Holocaust representation across mixed media, including film, television, art, photography, and literature, as we move towards a post-witness, post-memory world and the Holocaust becomes removed from living memory. She is especially interested in the phenomenon of metareferentially, the act of self-reflexively drawing attention to the artifice of the work and/or the medium, within these works. Recently, she completed her MA in Holocaust Studies with Distinction at Royal Holloway, University of London. Her dissertation, "Inglourious Basterds: Rewriting American History," explored the Americanization of the Holocaust as a screen memory which replaces and misrepresents America's own genocidal past. She has also worked as a volunteer and blogger for both the Wiener Library, London, and the US National World War II Museum, New Orleans.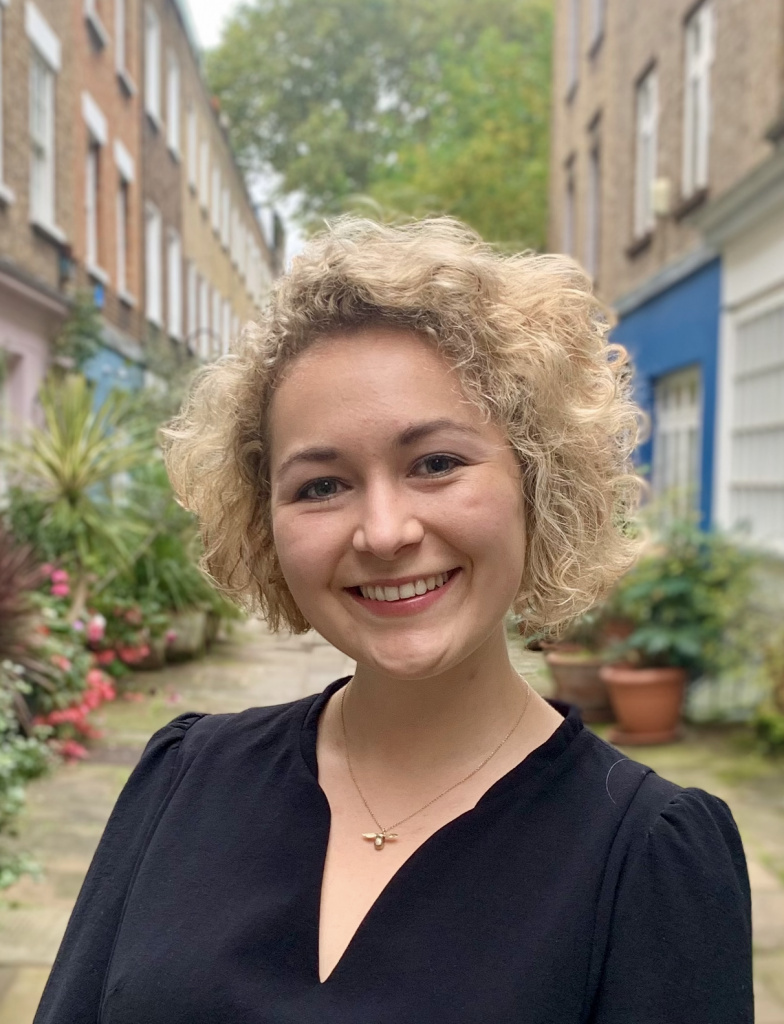 Stephanie Franklin is a doctoral student in Music, based at Christ Church. Her research investigates Jewish women writers' engagement with musical culture in interwar Austria and Germany. Her work is supervised by Prof. Laura Tunbridge and Dr. Joanna Bullivant.